11/03/2012
Dennis, who I've worked closely with on ALL my previous records, has joined us in Reykjavik to spend a week on guitars and whatever else comes to mind.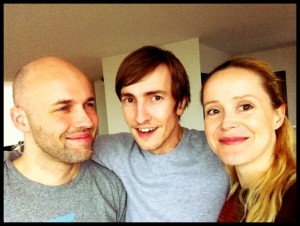 Here lunch time jamming on the mandola, for example: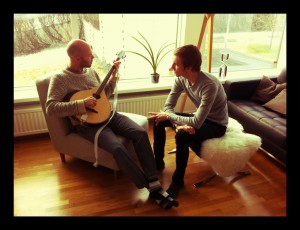 I managed to record some temporary vocals before he arrived and already a few of the tracks are starting to show some size.
While the guys are playing around with guitars, I'm still busy writing. I still have a lot of recorded music without words and melodies. Backwards writing for a change. I wish I was writing a novel and wasn't restricted to the very few words you can squeeze into around 12 songs.
I'm sitting at the back of the studio, listening in, Helgi on the buttons, Dennis in the live room playing a loud and wicked guitar.